AFTER working on the program for five years, Queensland agriculture advocacy organization AgForce will launch its natural capital certification scheme, AgCarE, next week.
Developed for a range of commodities, such as grains, beef, sheep, goats and sugarcane, the model aims to offer a reliable and accurate measure of a property's natural capital, which can be leveraged to open up new markets and possibly create new sources of revenue. for the producer.
AgForce Senior Policy Advisor Greg Leach presented the program at the TropAg conference held in Brisbane last week.
Dr Leach said the framework is the culmination of years of working with Queensland growers to create a fit-for-purpose model that does not overlap with existing systems such as Cotton Australia's myBMP.
He said that the whole process was guided by the interests and demands of these producers.
"Members have been very keen to just decompress and, through the participatory technology development process, have looked at natural capital and tried to think about what it means to them," Dr Leach said.
He said the first steps were to create 10 metrics that formed the basis for collecting and querying data about a property.
These include: landowner opinions; plans of the property; management of residual and non-residual vegetation; biodiversity; water efficiency; stock levels; crop management and energy footprint.
Dr. Leach said the initial framework also included exploring several possible benefits to producers in measuring natural capital, such as various revenue streams, improvements in bank interest and loan agreements, and increased the value of the property.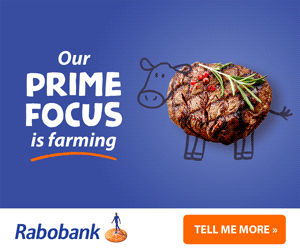 "This is where we started 2019 and tested this framework with 37 farmers across Queensland and got a lot of great insights.
"Overall, growers were excited to have been able to look at the whole system and start to have a gauge or position on natural capital.
"Interestingly, the first round of testing basically delivered a score above 30, and the average was 16.5.
"There were quite a few that were below the margins, but they were happy to hear that and at least had some justification as to… where they were and what might be possible to improve that position."
The ten measures have been condensed into four modules – ecological values, carbon footprint, product details and sustainability measures – which constitute the final AgCarE framework.
This framework was then reviewed by a reference group consisting of scientists from CSIRO, the Australian National University and the Queensland Herbarium and others.
"This group of scientists went through an AgCarE in detail and endorsed it as a good way to start the conversation and provide a reasonable natural capital position on the property.
"This group has now developed a four-step assessment verification process, which is fantastic."
Dr Leach said testing has now extended to 75 properties across 3 million hectares.
Interest from international markets
Dr Leach said that from the first rounds of testing, it was clear that producers wanted to ensure the framework was aligned with existing international frameworks and could be accepted by global markets and consumers.
"An important lesson from the first round of testing was that the farmers themselves said that we really need to make sure that we align our scopes with expected standards, both nationally and internationally.
"The renovations we made to the survey and the lines of questioning were in relation to a number of international positions on things."
He said this includes researching existing programs and organizations, such as the International Sustainability and Carbon Certification and the Global Roundtable for Sustainable Beef.
Dr Leach said that work is now bearing fruit, with national and international bodies taking an interest in AgCarE and considering how they can verify and adopt the program.
"The market opportunities for AgCarE are increasing day by day.
"We are now in touch with so many organizations across Australia who come to us.
"I have just returned from Germany, where a large buyer of Australian raw materials…saw AgCarE.
"They said it met our ESG requirements in terms of the European Union, and we will follow you to tell us about it and tell us about it.
"They are really very interested in AgCarE and have supported it and they are going to work out service delivery agreements with producers."
Producer costs
Dr. Leach said that currently the price for an initial assessment ranges from $3,000 to $7,000, with a repeat measurement costing around $1,500.
"The issue of cost is key, and what we've found is that most of the work we can do is done remotely using existing data available from satellite imagery, national datasets , etc.
"When this is combined with a list of approximately 160 questions to the property owner, it brings together these two data sources to give a specific reflection of this property."
He said using publicly available data also reduces the time burden of the process for landowners.
AgCarE will be officially launched at AgForce's Annual General Meeting to be held at Mt Isa on Tuesday, November 15.
The system is available to all growers, not just those based in Queensland or members of AgForce.